Australian Bible Student Conferences 2020-2021
Due to the corona virus epidemic, many meetings are currently being held online and many conferences have been postponed or moved online. Please contact the conference organisers below for up-to-date details.

September 2021 Alexandra Headlands Convention (SE Queensland)
Details to be confirmed mid-2021
Contact: darryngreenhalgh@hotmail.com
2022 Berean Bible Institute Convention
Details to be confirmed.
Contact: EnquiryBBI@gmail.com
2022 New Covenant Fellowship Autumn Conference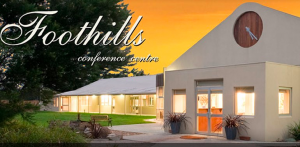 Friday 22nd to Sunday 24th April, 2022
VENUE: Foothills Conference Centre, 48 Edinburgh Rd. Mooroolbark, VIC 3138, Australia (about 40 minutes drive east of the Melbourne CBD).
Contact: info@newcovenantfellowship.org.au