What is the New Covenant Fellowship?
The New Covenant Fellowship is an independent Christian group, based in Melbourne, Australia, which is not affiliated with any established denominational church.
As an independent group, we do not subscribe to some traditional denominational doctrines and practices.
We are committed to searching the Scriptures in an endeavour to ascertain through them divine truth concerning the offer of salvation and the Kingdom of God.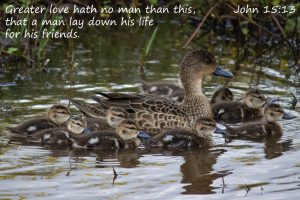 Services – Temporarily being held online due to the corona virus epidemic.
Please contact us for details
We meet most Sundays at Bayswater South Primary School, Enfield Drive, Bayswater, Melbourne, from 10:30 a.m. until 11:30 for our first service. Anyone is welcome to come for lunch from 11:30 – 12:15 then there is usually a second session from 12:15 until about 1:30.
There are some Sundays during the year when a regular meeting is not held. Please contact us if you wish to check on meeting times; this is especially advisable during the major public holiday periods.
Children's and Youth Ministry
We offer Christian Youth Classes for both primary- and secondary-aged children. Classes commence at 10:30 a.m. at Bayswater South Primary School (meet in the hall) and usually run until about 12:15 p.m. each Sunday during the school term.
Next Meeting
Join us this week on Sunday 9 August at 10:00 a.m. AEST, as we read and discuss more of Paul's letter to the Thessalonians.
The meeting will be held online, using the Zoom. Please contact us for the link. All welcome.
---
Jesus said, in John 14:1-4, "Do not let your hearts be troubled. You believe in God; believe also in me. My Father's house has many rooms; if that were not so, would I have told you that I am going there to prepare a place for you? And if I go and prepare a place for you, I will come back and take you to be with me that you also may be where I am. You know the way to the place where I am going."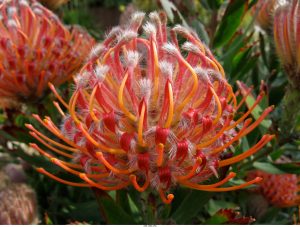 COVID-19 Postage Restrictions
Please note that Australia currently has restrictions on posting items to Africa, South America, Asia, Canada and Austria. Mail deliveries to USA, UK and the rest of Europe will be delivered by sea mail.
Newsletter
Download our latest newsletter (June 2020) click here or contact us if you prefer to receive a hard copy (free).
Latest Article
Biblical Blessings is a series of short, Bible-based articles, written to assist our friends in Kenya. They are available in English,  Swahili and now Tamil!. Please feel free to use them for your own ministry!
Conference Recordings
Many of the presentations from past conferences can be downloaded here.
Photo Galleries
Have a look at some of our photos, including some beautiful posters with Scriptures, from our Autumn Conferences. These are free for you to download and use.