Australian Bible Student Conferences 2020-2021
Due to the corona virus epidemic, many 2020 meetings are currently being held online and many conferences have been postponed. Please contact the conference organisers below for up-to-date details. 

2020 Alexandra Headlands Convention (SE Queensland)
Cancelled for 2020
Contact: darryngreenhalgh@hotmail.com
2021 Berean Bible Institute Convention
Australia Day Weekend,  January 2021 – Exact dates TBC
Camp Wilkin, Anglesea (about 1.5 hours drive from the Melbourne CBD)
Contact: EnquiryBBI@gmail.com
Website for 2020 Conference: https://www.australianbiblestudents.org/event/anglesea/
2021 New Covenant Fellowship Autumn Conference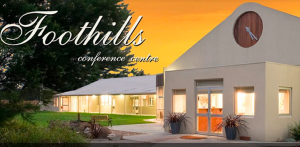 Friday 9th to Sunday 11th April, 2021
NEW VENUE: Foothills Conference Centre, 48 Edinburgh Rd. Mooroolbark, VIC 3138, Australia (about 40 minutes drive east of the Melbourne CBD).
Contact: info@newcovenantfellowship.org.au